HAPPY NEW YEAR from FALMOUTH DANCE ACADEMY!
We have been in close contact with Scott McGann, Health Agent for the Town of Falmouth, about the ever changing guidelines in regards to our operations. We are happy to announce that all classes will resume on Monday, January 4th.
Falmouth Dance academy has, and will continue, to operate under the same strict guidelines we have set in place to ensure the safety of all our staff, dancers, and families as posted below… with only a few changes:
Our waiting room remains closed with the exception of 1 guardian per dancer for the following classes: Miss Kim's Saturday 8:45am, Miss Lauren's Saturday 10am, and Miss Kim's Monday 9am classes. If your child has a break between classes, they must exit the building and come back for their later class.
Masks must be work at ALL times. If a dancer needs a mask break, they will be instructed to head out to the vestibule for a prompt and distanced breath of fresh of air.
Payment must be sent in with student. We have a locked drop box if a staff member is not in the office to receive payments. If you need to make a credit/debit payment, please do so at the end of class.
All classes will be let out 15 minutes early to allow ample time for cleaning and sanitizing between classes.
If there has been any out of state travel during break, we ask that you please keep your dancer home this week UNLESS you have had a negative test (per state travel guidelines).
If your dancer is feeling sick or is displaying any symptoms, please keep them home.
Last but not least, we will have photos of class costumes posted to our social media accounts this year. Keep an eye out for those in the next few weeks.
We want to continue to be able to share our love of dance without sharing our germs and we thank all of you for following the guidelines to allow us the opportunity to do that. We cannot wait to see your smiling (masked) faces soon!
Miss Kim and the FDA Staff
Come Join FDA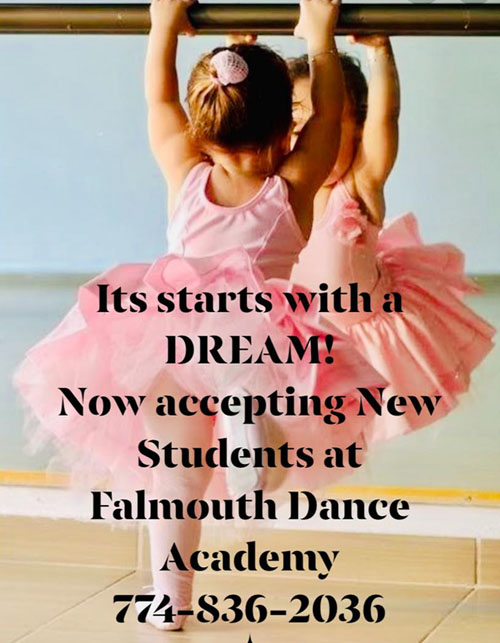 Join the fun!! In-person or Virtually!!!
Call us any time!
FDA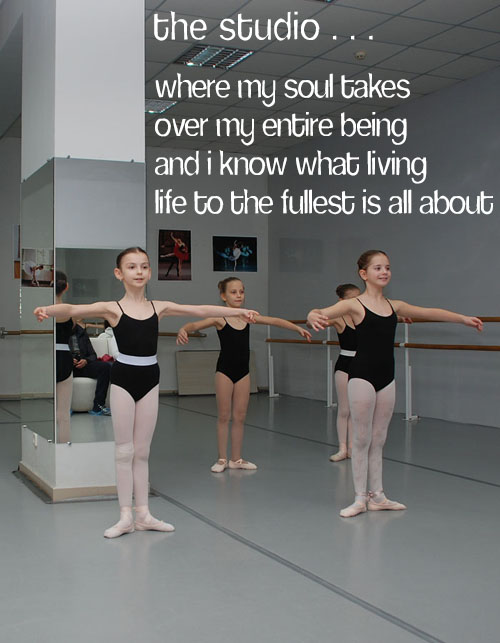 Falmouth Dance Academy's Garment and Stuff!
FDA is now offering garment with their new logo!
Check them out here: FDA Customized Girl
We are offering different garment styles from masks to joggers to tee shirts and hats!
We have men's, women's and kid's styles along with accessories, water bottles and a SALE center!
Falmouth Dance Academy's Covid-19 Safety Measures

Please take the time to familiarize yourselves and your dancers with our new procedures. We ask parents of younger students to have a conversation with their dancer(s) prior to returning regarding social distancing, wearing a mask, and dancing only in their 6'x6' square.

GENERAL REQUIREMENTS
1. We have increased our number of sanitization stations. You will now find them located at our front entrance as well as the wall in between each studio door. We also have sanitizer in each studio for staff and students to use.
2. Class size will be limited to ​8, 10, or 12 dancers​ (until restrictions are lifted), depending on the classroom they are in. At this time, we are unable to have any student class assistants.
3. Waiting areas will be restricted. For dancers aged 6 and up, we will be requiring drop off only. Parents of young dancers are encouraged to wait in their cars in the parking lot. Preschool dancers (age 2-5 years) are allowed one adult in the waiting area, if parents deem necessary. Please, no siblings.
4. All visitors (ages 6 and up) will be required to wear masks when entering the studio for any length of time. Dancers will be required to wear masks whenever they're not in the dance rooms (including when they use the restroom). Masks may be removed while dancing.
5. If anyone in the family has been feeling unwell, or if you have been in contact with anyone who is sick, do not have the dancer come to class. Staff and faculty will be following this requirement as well. Please notify us as soon as possible.
6. We are encouraging families to enroll in our automatic debit payment plan. If you need to come into the studio to make a payment, please maintain 6' social distancing requirements. If there are more than 2 parents waiting at the payment window, please wait outside.
7. All families must sign a liability waiver and fill out a new registration form before their first scheduled class.
8. Dancers will not be allowed to bring food/snacks into the studio unless they will be dancing longer than 3 hours per day.
9. Dancers will not be allowed into the building until 5 minutes prior to their first class. There will be a staff member monitoring the door.
10. All dressing rooms are closed and off limits. Cubbies will also be unavailable. Lost and found has been removed. Anything left at the studio will be disposed of at the end of the night.
11. Dancers need to arrive dressed and ready for class upon arrival. There will be no changing allowed in the bathrooms. Dancers will be bringing all of their belongings into the classroom and changing shoes in there.
12. Upon dismissal, dancers will be escorted out to the parking area. Please make sure an adult is waiting for them!
DANCER REQUIREMENTS
We certainly do not have any plans to shut down our live- instruction again. Our goal is to offer live classes throughout the upcoming season (especially since all of our classes have room for socially distanced dances!). ​ However, should it become unsafe to hold dance classes in person, we would immediately switch over to live zoom classes ​ (links will already be set up and everyone will already have access through upcoming class communications). ​ All classes would take place at regular scheduled times through the permanent zoom links set up for the new season.​ Classmates and teachers would remain the same, as well as class length, study, and tuition amount.
We appreciate your patience and understanding as we attempt to ensure safety for our students and staff. We realize that this is unfamiliar territory for all of us and will take some to familiarize ourselves and become comfortable with these new procedures. We will soon be posting an instructional video portraying these new guidelines and the way we will all be expected to follow them. Please be sure that you and your dancer watch it together.
1. All dancers will enter the studio no more than 5 minutes before their first scheduled class. Please remain outside the building until a staff member calls you in. At that time, each person entering the studio will have their temperature taken using a no-contact infrared thermometer. Dancers (age 6 and up) must wear a mask upon entering and sanitize at the front entrance. Please maintain a 6' social distance from other students. You will be directed where to wait to enter your classroom.
2. Please make sure you are fully dressed and ready for class. All dressing rooms will be closed and there will be no changing allowed in the bathroom. All belongings will be brought into the classroom with you. Please limit the size and contents to necessary dance equipment, hand sanitizer, and a water bottle only.
3. If at any time you are feeling unwell, please tell your dance instructor and they will notify your parent/guardian.
4. Dancers (age 6 and up) will only be required to wear a mask while in the hallway and bathroom, as well as entering and exiting the building. Dancing with a mask is not mandatory, that is up to the parent/guardian's discretion.
5. Upon entering the classroom, dancers will remove their street shoes and head directly to their designated spot to place their belongings. In that time, they may remove their masks and place it in their dance bag/backpack. Dancers will then be directed to a 6'x6' box where they may remain while warming up and dancing.
6. Water breaks will be directed by the teacher and done at a time to ensure that social distancing is maintained.
7. There will be no contact between dancers at any time and they must maintain social distancing at all times.
8. Dancers that have a break between classes must exit the building and wait in their cars until 5 minutes before their next class begins. Please repeat the entering requirements upon arrival to your next class.
9. At the end of class, the teacher will distribute sanitizer to each dancer. Dancers will be dismissed one at a time.
10. Classes will be ending 5 minutes early to ensure staff time to adhere to dismissal and arrival policies as well as clean the studios between classes.
11. When leaving the studio, dancers will be escorted into the parking area. Parents, please be outside your car so teachers may direct your dancer to you.
STAFF & FACULTY REQUIREMENTS
1. All Falmouth Dance Academy staff will be required to wear a mask at all times while inside the building, including while teaching. They will be exercising proper hand washing and sanitizing during and between classes. Faculty will also have their temperatures taken prior to entering the building.
2. All staff have received training regarding social distancing and hygiene protocols.
3. Any staff member feeling ill or having been exposed to somebody that is ill will excuse themself from teaching and find proper coverage.
4. All classrooms will be sanitized before, after, and between classes. Cleaning checklist will be posted in each studio.
5. Bathrooms will be cleaned hourly.
6. All waiting areas will be cleaned/sanitized hourly. Extra sanitization stations have been added throughout the studio.
7. Door monitors or teaching staff will be present before and after classes to assist dances with entering and exiting procedures.

WELCOME TO FALMOUTH DANCE ACADEMY
Falmouth Dance Academy is committed to providing quality dance lessons in a safe family environment. Our goal is to produce great kids who appreciate the arts and are prepared for their future.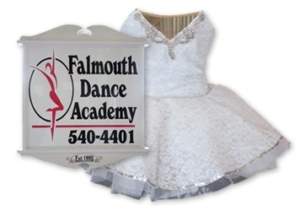 To watch us dance is to hear our hearts speak! FDA is proud to serve the Cape Cod community with quality, cutting-edge dance instruction in tap, jazz, ballet, hip hop, acro, contemporary, lyrical, and Award Winning Competitive Teams. Our distinct style, originality, skills and ground breaking choreography keeps dance class FRESH and FUN. Our aim is to provide well rounded education to boys and girls from ages 2 thru 92 in all areas of dance with an emphasis on a strong ballet foundation.
Great dancers are not great because of their technique, they are great because of their passion. Whether dancing at local venues, conventions, competitions or our recitals, we have a passion to perform. Please take a look at our portfolio to see who we are. We would love for you to join our dance family!
We challenge everyone to learn everything and take full advantage of the wonderful opportunities you will have here at FDA. Be the best you can be and always strive to be beautiful, inside and out. Be a good sport, a good friend and a most of all , a good team member. Remember a person completely wrapped up in themselves make a small package. With hard work, dedication and the support and understanding of your parents, we will have a terrific year.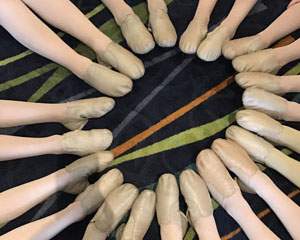 OUR OBJECTIVES
To provide a fun, professional and well rounded education in dance.
To give a feeling of self-confidence and self worth.
To provide ample opportunity to perform and display new talent.
To give exposure to teamwork and develop skills of working together.
To teach the importance of good sportsmanship.
To teach important qualities of productivity, dependability and responsibility.
To encourage excellence and to develop life long skill of positive thinking.
To give the opportunity to meet different people and develop social skills.
To give dancers a positive attitude about to carry them throughout their lives.
To create wonderful memories.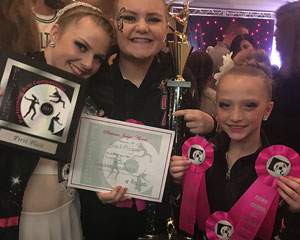 READY TO PERFORM
We challenge everyone to learn everything and take full advantage of the wonderful opportunities you will have here at FDA. Be the best you can be and always strive to be beautiful, inside and out. Be a good sport, a good friend and a most of all , a good team member. Remember a person completely wrapped up in themselves make a small package. With hard work, dedication and the support and understanding of your parents, we will have a terrific year.
Intended for children 2 years of age. Combination of ballet, tap, jazz and acros.
Intended for children 3 and 4 years of age. Combination of ballet, tap, jazz and acros.
Intended for children 4 and 5 years of age. Combination of ballet, tap, jazz and acro.
Intended for children in kindergarten only! Combination of ballet, tap, jazz and acro. We prepare students for the physical requirements of dance technique, Gross and fine motor skills continue to be introduced. Students begin to learn the fundamentals of dance. As always we strive to maintain a fun and loving environment.
No previous dance training required. High energy class that uses the latest music, with movements influenced by today's top video choreographer's and dancers. Each class begins with stretching exercises designed to strengthen muscles, achieve flexibility and gain agility and balance. The rest of the class entails learning fun hip hop combinations. Have fun with this style of dance in a "JUDGEMENT FREE ZONE".
In addition to being fun, students improve flexibility, coordination and strength. Acrobatics enhances the development of gross motor skills and as students begin to excel at mastering tricks, self confidence is achieved.
Ballet is the foundation of all dance styles. The ballet program at Falmouth Dance Academy focuses on the classical style of ballet dance technique. Ballet began during the Italian renaissance in the seventeenth century and quickly spread to France and Russia. At Falmouth Dance Academy we teach both Cecchetti, and Vaganova to help make our students well rounded we do not focus on one more that the other. The benefits to taking ballet are how ballet creates a foundation of technique and terminology that can be carried through other dance training. Ballet helps with coordination, muscle toning, self-disciple, and understanding how the body works. Each class begins with barre work, followed by center work, and ending with reverence.
Jazz dance emerged from many different styles of dance such as tap, African tribal dance, and swing dancing, jazz dancing is constantly evolving as choreographer experiment with movement and musicality. The jazz program at Falmouth Dance Academy strongly focuses on the main elements of each style. Our dancers are introduced to many different versions of jazz such as Musical Theatre, Lyrical and Contemporary. Musical theatre style is what you would see on Broadway, while Lyrical and Contemporary are forms of the jazz technique. Each class begins with a warm-up, followed by across the floor, isolations, and finally combinations that focus on rhythms and patterns to help better their performances.
Tap dance was originally developed in the United States from percussive dance styles such as African tribal dance, and Irish clog dances. This style is known for the sounds each step can make by the tap shoes worn by the dancer. Each dancer uses their feet to make percussive sounds in a rhythmic pattern as they dance to the music. Our Tap program really reinforces the percussive dance style, and how to make rhythmical sounds with your feet. Each class begins with a warm up, followed by progressions across the floor, ending in a combination based off the step they were taught.
Modern is a style of dance that is not restrictive, and really focuses on the flow of movement while still utilizing ballet technique. Some notable choreographers include Martha Graham, Jose Limon, and Lester Horton. Each choreographer focused on flowing movement, the ability to feel weightless, and the idea of fall and recover. The modern dance program at Pulse Dance Complex helps our students become more grounded in their movement. Our students will focus on the foundations of Horton, and Limon technique. Each class consist of a warm up, core building exercise, and across the floor progressions.
Hip-Hop is a style of dance that focuses on popping, locking, waving, breaking and house dancing. The popping technique is quick contractions and release of the body, causing a jerk or pop motion. The lock technique is all about the sudden halt or freeze in movement. Waving technique is the more floor version of popping, and is one of the most common types of hip-hop. Break dancing, and house dancing is quick foot work on either your hands or feet, incorporating the use of acrobatics. The hip-hop program at Falmouth Dance Academy consists of a warm up routine based on cardio, stretching and strengthening, isolations, and combinations focusing on the commercial dance industry.
Acrobatic/Gymnastics and Stretching class is a fusion of ballet technique with gymnastic elements and balancing moves, Acrobatics showcases smooth, graceful transitions from move to move, as well as promotes motor coordination. In Acrobatic/Stretch class students will increase their strength and flexibility, while also learning how to make their dancing more fluid. Students will learn at their own pace to develop each acrobatic skill, as the student becomes stronger and their flexibility increases they will be taught more complex tricks and skills.
Welcome to our new semester of classes, 2019-2020.